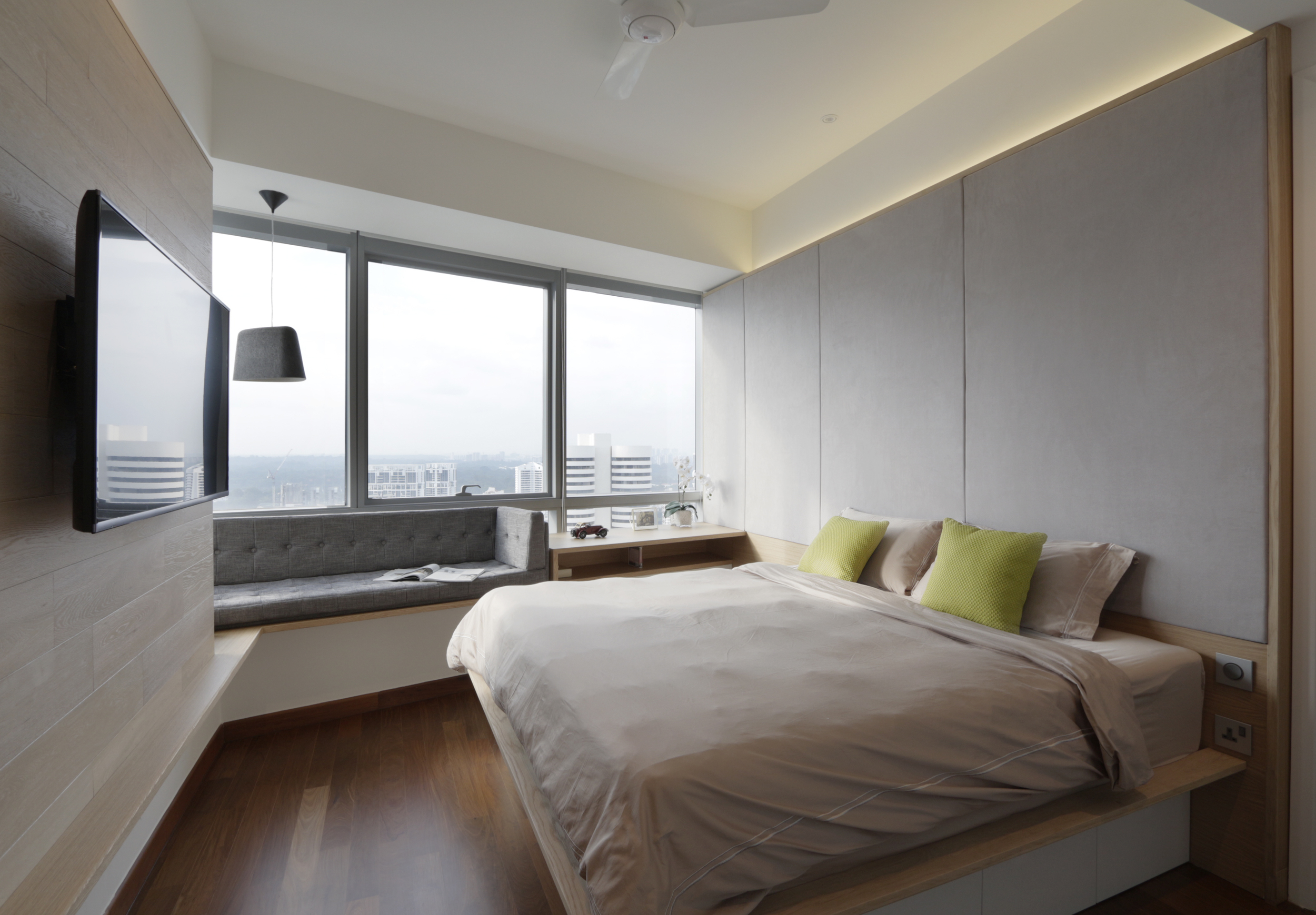 Size: 133 sqm
Status: Completed 2015
The owners are a newly married couple and they are taking over an existing apartment. The design intervenes without doing any hacking or building works.

The building was built during the era when bay windows were given free of charge to developers to sell. This planning policy resulted in apartments with their entire perimeter of windows being lined with 50cm high bay windows. In this apartment alone, 7.5% of the entire floor area is bay window area. The problem with bay windows however is that the space is not utilised effectively. The existing apartment owner had simply laid a padded seat on all the bay windows, but the space was practically not used except to dump things on top of it. In light of the high per-square-foot cost of space in Singapore, this idle space is considered an expensive waste.

Our design intends to reclaim this idle 7.5% space and to make effective use of the bay window space.

For each of the rooms, the bay window takes on a different form. For the living room, we custom made a sofa piece; for the dining area a dining bench; for the study a desk, for the master bedroom a day bed and side table; and for the kid's room a shelf for toys and books. The design also "extends" the bay windows into the spaces by wrapping them in wood that stretches around the walls to become TV wall panels/shelves/bedhead. The cumulative effect is an expansive and integrated space.

Light natural woods, soft grey fabrics and white tones create a gentle and restful atmosphere for the occupants to relax. A wood wall frames the husband's bicycle and medals, an expression of his keen interests in sports.
Browse featured projects