St. John's home for elderly persons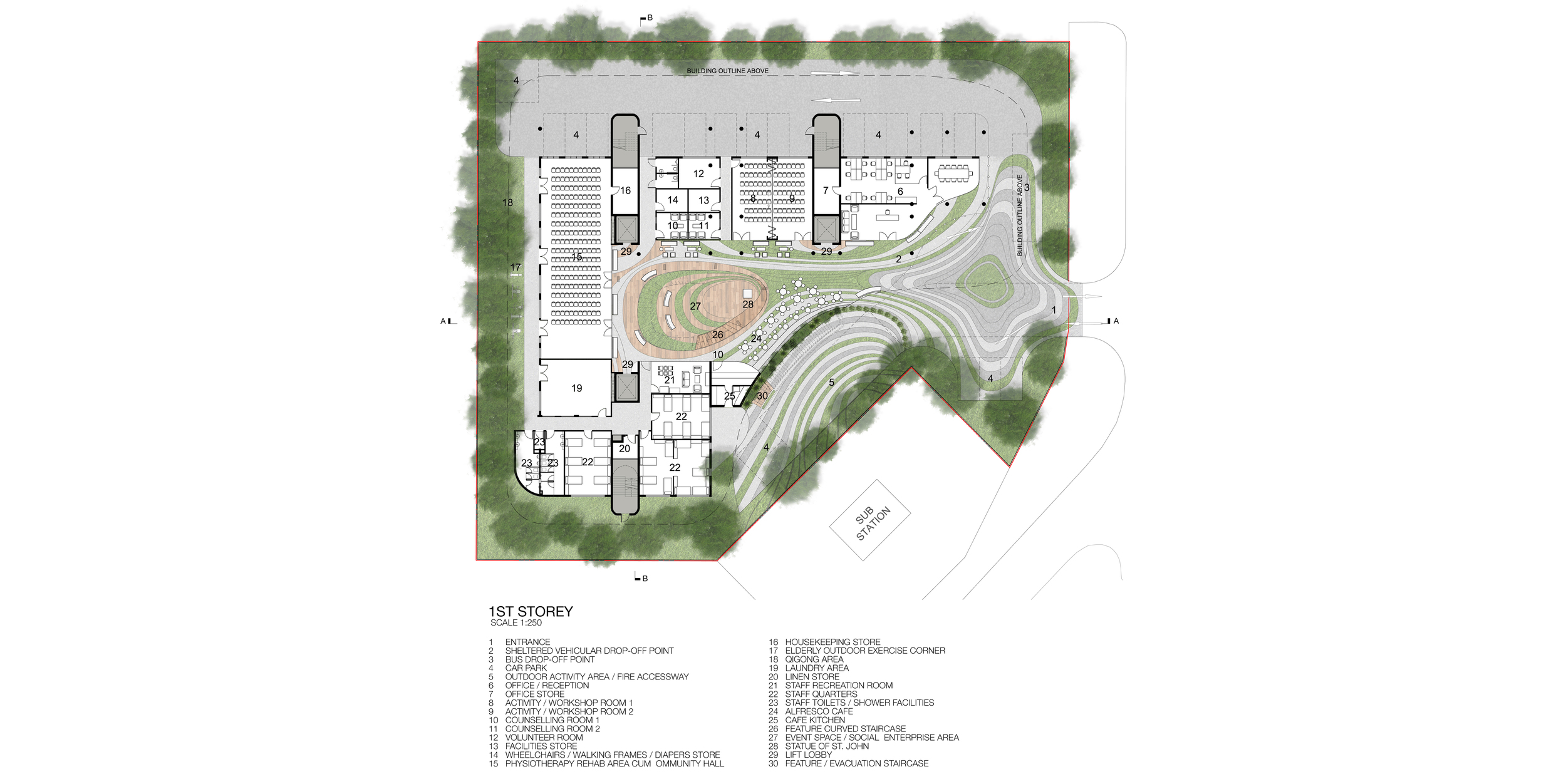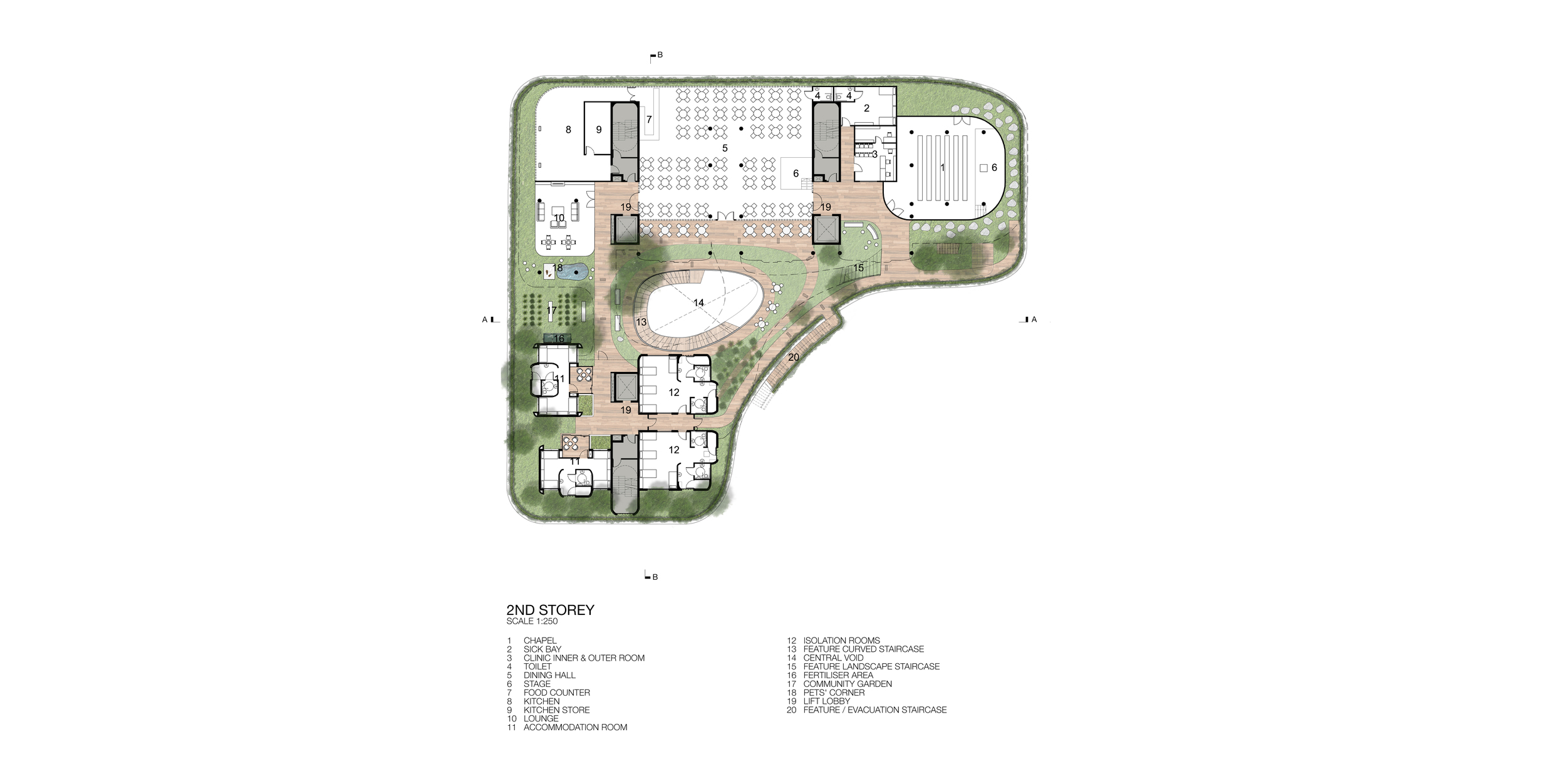 Competition Entry, 2016
Awarded: Finalist, Shortlisted for Stage 2
St. John's Home for the elderly persons strives to provide a homely environment where it's residents can age in comfort and dignity, enjoying a high quality of life made possible by a well-designed built environment. Our vision for St John's Home building is to be a place where the residents can enjoy quality spaces with different degrees of interaction, amidst a lushly landscaped setting. Residents can reside in their own personal private space or choose to interact with others in the wide variety of social spaces provided. One can choose to sit and enjoy the views or stroll around and be active. Gardens of varying scales are distributed across the building and at different levels, bringing residents closer to nature.
Wood is introduced for the residential area to create a homely atmosphere. Timber can be used on the flooring of the accommodation rooms, and the walls of the bathroom block is articulated in wood. This touch of wood on the walls and façade adds to a more aesthetic and comfortable environment. To reduce cost, wood look-alike materials can be used instead of natural timber.
The building forms are intentional softened with curves to create more human and comfortable environments. Wall corners are curved to make them more friendly. The landscape decks have fluid curved edges as the green spaces are intended to have a more natural look.
Browse other featured projects